METALLIC FLOCK LEATHER CLUTCH & VELVET NAPPA SHOULDER BAG
DORA BLUE METALLIC FLOCK LEATHER CLUTCH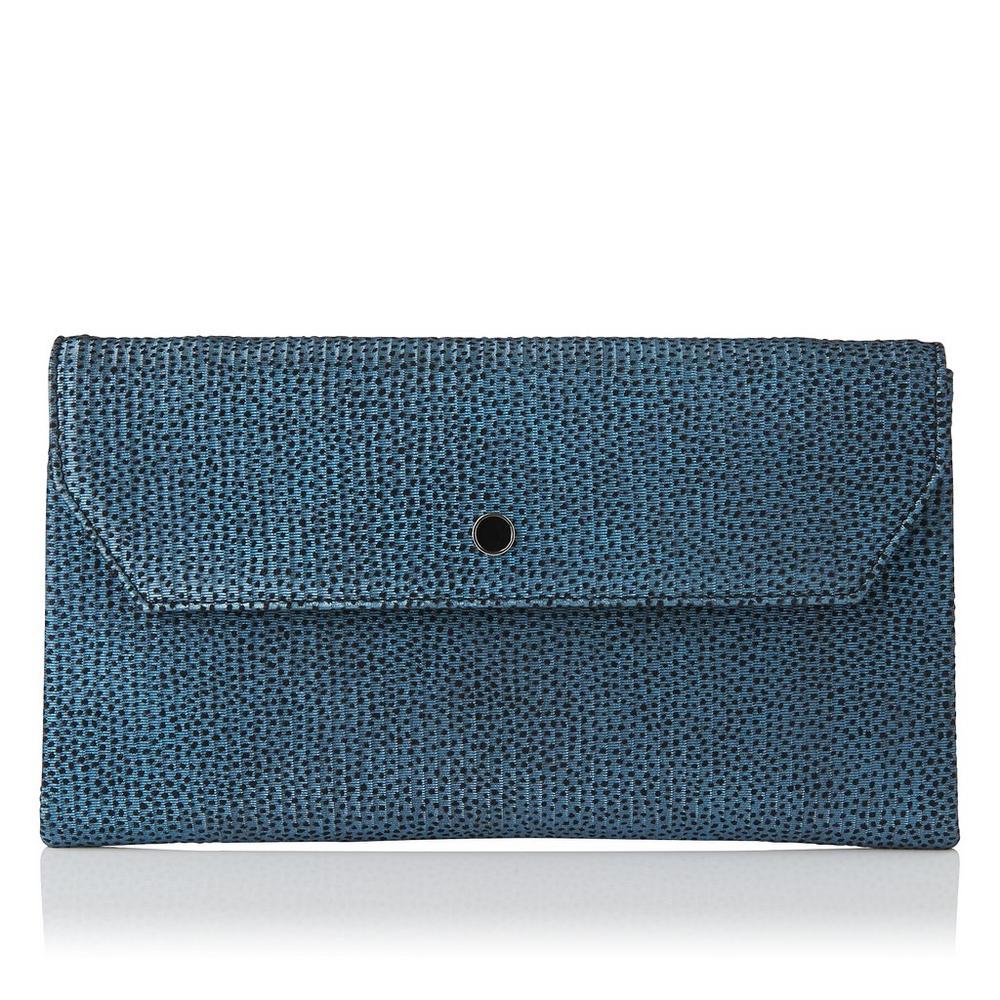 The Dora clutch is reinvented in our statement new season finish, flocked metallic leather. Crafted in Spain, it's cut to a classic envelope silhouette that's surprisingly spacious inside. Alongside a chain detail strap, there's room to transport your iPhone, purse, compact and more. This elegant piece will give event-ready looks a playful spin.
KARLA BLUE VELVET NAPPA SHOULDER BAG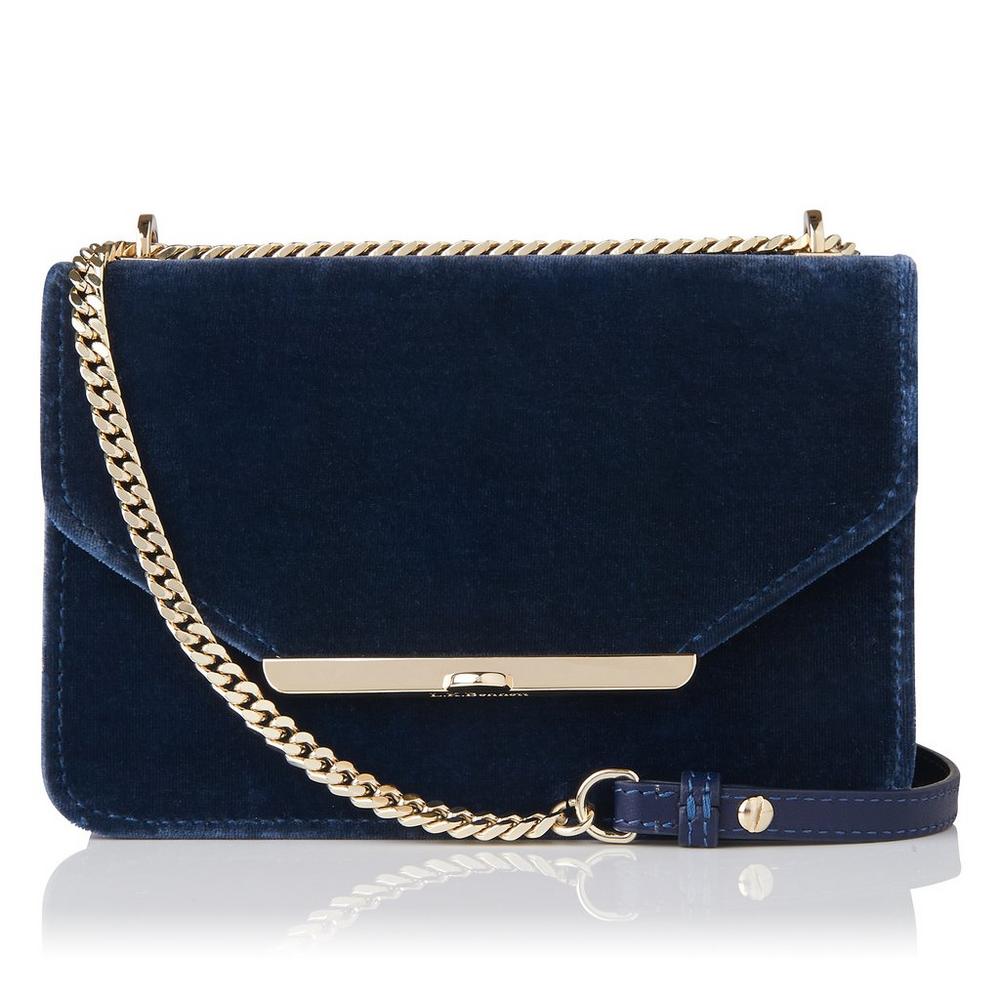 Karla is a shoulder bag with sleek appeal. This sumptuous version, crafted in Spain, is outfitted in Powder Blue smooth velvet. Its interior concealing room to fit your iPhone, cardholder and compact. Gilded by a gold bar and matching chain strap, it's the perfect piece for evening.
---